New life to a low-income area
Certain neighbourhoods can develop unfavourably and obtain a predominance of vulnerable residents, with education levels below average and a share of crime and unemployment rates above. Despite its many qualities, beautiful Tingbjerg in Copenhagen has developed into such an area. Here, just eight kilometres from the City Hall Square, 6,500 residents live in 2,500 apartments.
In close collaboration with the two local social housing organizations SAB and fsb, and the Municipality of Copenhagen, Nrep develops 1,000 new private homes, primarily row houses, to contribute to a prosperous development of the area.
See video above, where Director of Urban Development and former Lord Mayor of Copenhagen, Jens Kramer Mikkelsen, explains the visions for Tingbjerg
VISION FOR BETTER LIVES
The vision is to create a mixed, thriving community that will attract citizens who want to become an active and engaging part of the neighbourhood.
We work closely with experts and architects to create row houses as well as new outdoor facilities that fits into the existing environment.
Together with the municipality, we are also working to develop the local infrastructure, day-care institutions, public school, and local shopping areas.
Originally designed by one of Denmark's renowned architects, Steen Eiler Rasmussen, Tingbjerg consists of residential properties of high-quality material. The vision was to create an attractive alternative for working class citizens to the rundown apartments in the inner city, offering affordable housing in a green environment close to the city centre.
Making the vision coming to life, Nrep is prepared to offer the row houses at Tingbjerg at a very reasonable pricing. At the same time, we will screen potential buyers to make sure they come to Tingbjerg with an engaging wish to contribute to a vibrant and inclusive neighbourhood.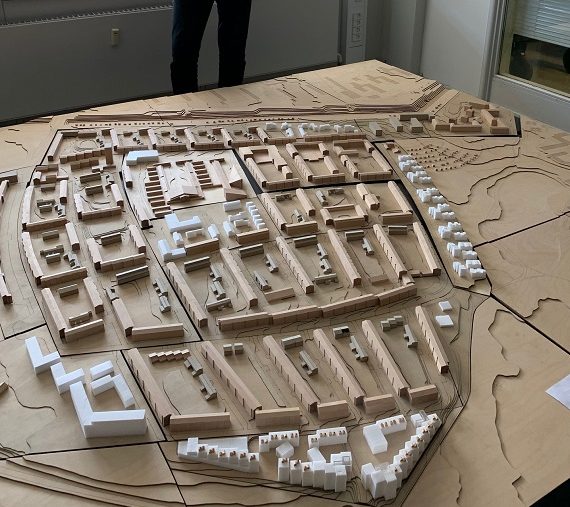 PROJECT SUMMARY
Project type: Urban development

Location: Tingbjerg, Copenhagen, Denmark

Sustainability profile: DGNB Gold certification

Size: 1.000 new homes – a mix of row houses, apartments, community living

Expected completion: 2021-2027

Builder and owner: Nrep

Contractor: HusCompagniet (For rowhouses)

Architects: SLA, Vandkunsten, Lendager