Urban inhabitants are increasingly looking to live a responsible, sustainable life with as little climate impact as possible. Setting a new standard within sustainable living, we have built Resource Rows in Copenhagen partly from upcycled materials like upcycled wood from the Copenhagen Metro, upcycled bricks from the Carlsberg-brewery and residual products from wooden floor producer Dinesen.
Through Resource Rows, we support a sustainable and inclusive lifestyle and the common courtyard with the recycling cabinet where the residents leave stuff for recycling and the green roof terrasses with cosy pavilions are obvious places for people to meet. With a strong focus on CO2 reduction both in the construction and operating phases, Resource Rows has already proved inspirational to the wider industry.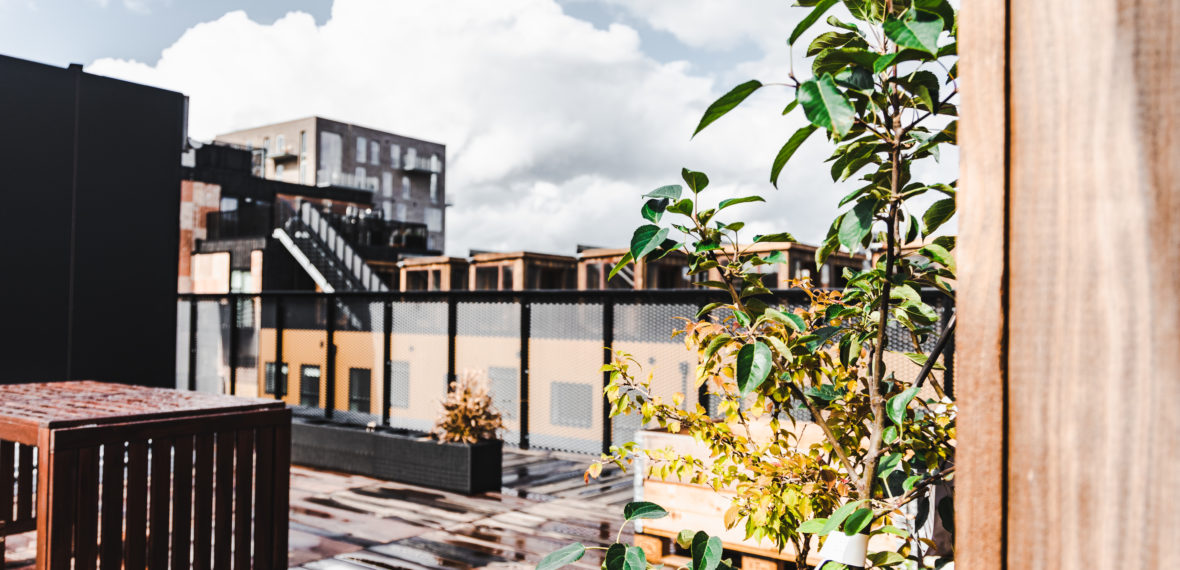 Bricks from the historical Carlsberg Breweries
In the past, the mortar used between the bricks in constructions was often stronger than the actual brick. Thus, in many cases it is not possible to separate the individual bricks from the mortar, which makes it hard to recycle bricks.
For this reason, the bricks for Resource Rows have been cut out in modules of 1×1 metre, processed and stacked to create the new walls of the new building.
This innovative approach makes it possible to recycle and give the bricks many lives instead of just one, which reduces the CO2 burden from construction.
Many brick modules for Resource Rows are cut out from Carlsberg's historical breweries in Copenhagen, while other brick modules have been sourced from old schools and industrial buildings around Denmark.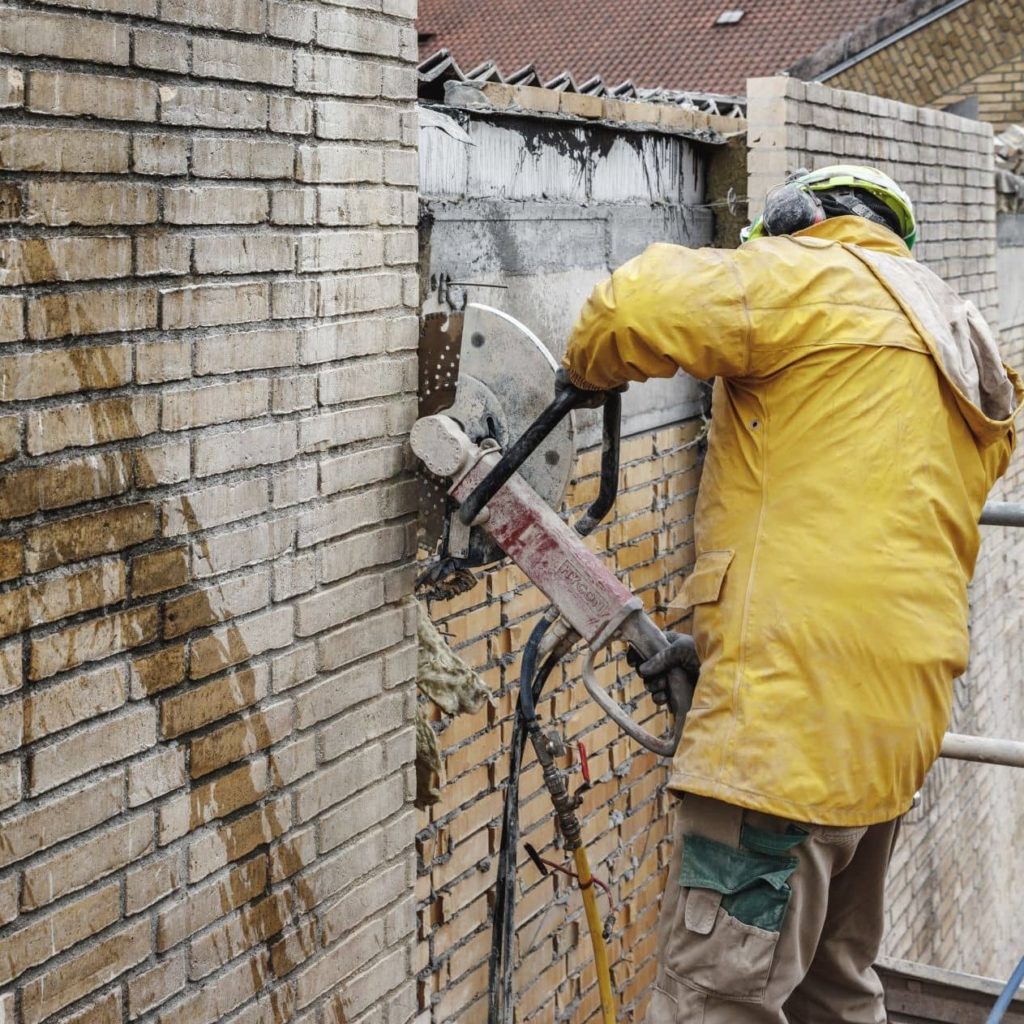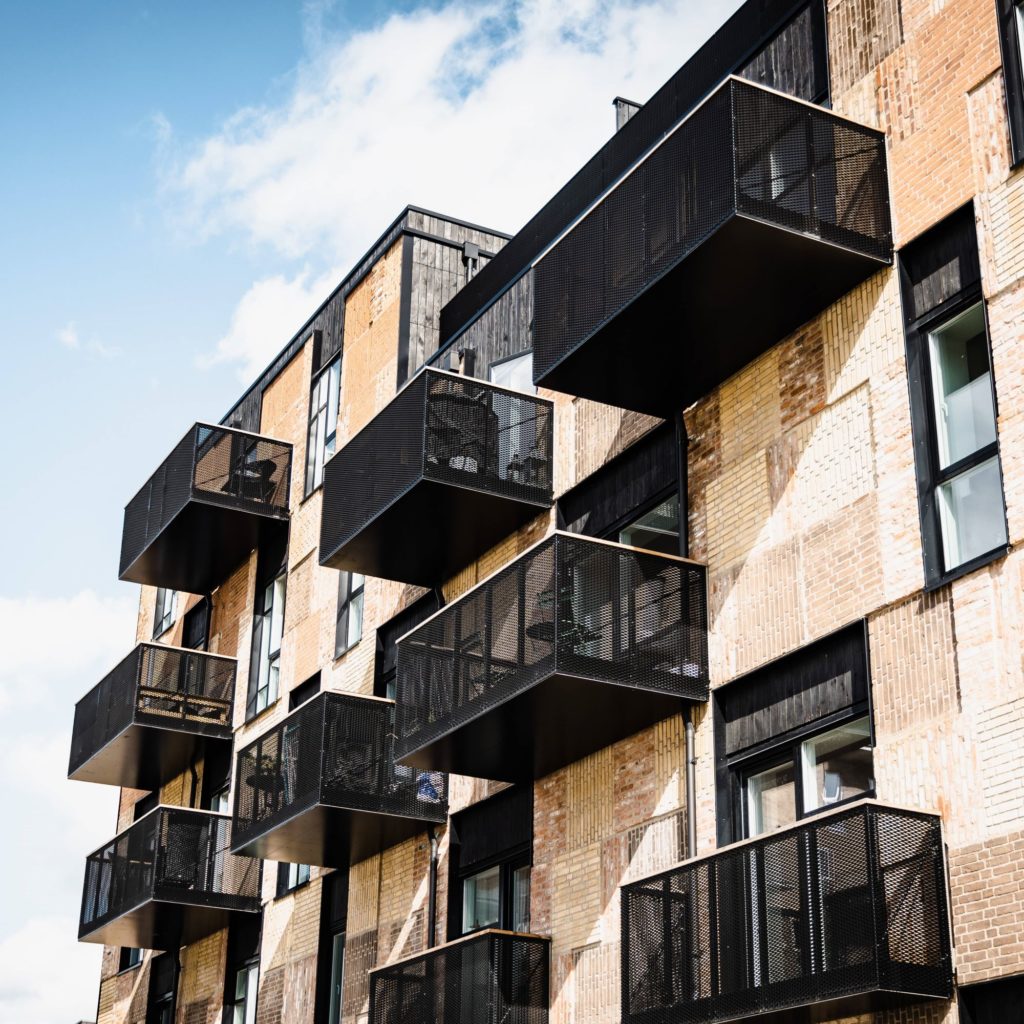 S
triking reductions in CO2 emission
Nrep strives to become a global frontrunner within sustainable real estate and with Resource Rows we have explored the possibilities in using upcycled materials in the construction phase.
We have conducted LCA- and LCC analysis of the construction and numbers show good prospects in scaling the use of upcycled materials.
Looking at materials we have a 12% CO2 reduction and looking at both embodied CO2 and CO2 from operations across 50-year lifetime, Resource Rows save 29% CO2.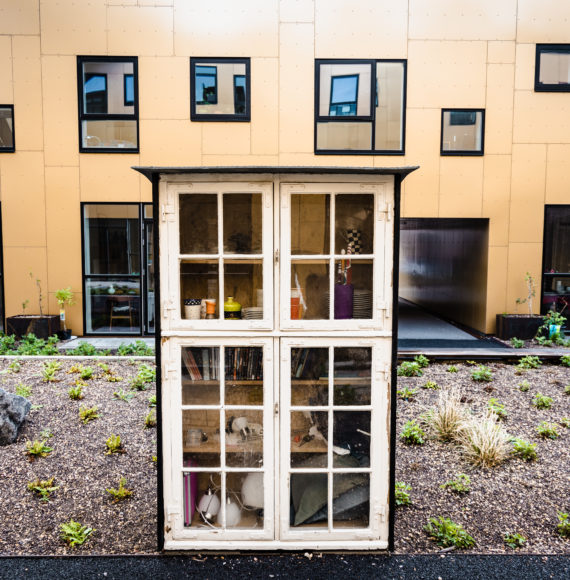 PROJECT FACTS
Project type: Residentials

Location: Orestad, Copenhagen, Denmark

Sustainability profile: Extensive use of upcycled materials, like facades made of recycled bricks, surplus woods used for facades, rooftop terrasses and pavilions, and floors, solar panels contribute to driving the building heat pumping system

Size: 9,148 square metres – 29 row houses and 63 apartments

Completion: 2019

Builder and owner: Nrep/AG Gruppen, divested to Orange Capital Partners in June, 2022

Architect: Lendager

Contractor: AG Gruppen

Consulting engineer: Moe