Urban Partners takes perpetual Nrep Income+ fund to €1.85 billion at third close of €263 million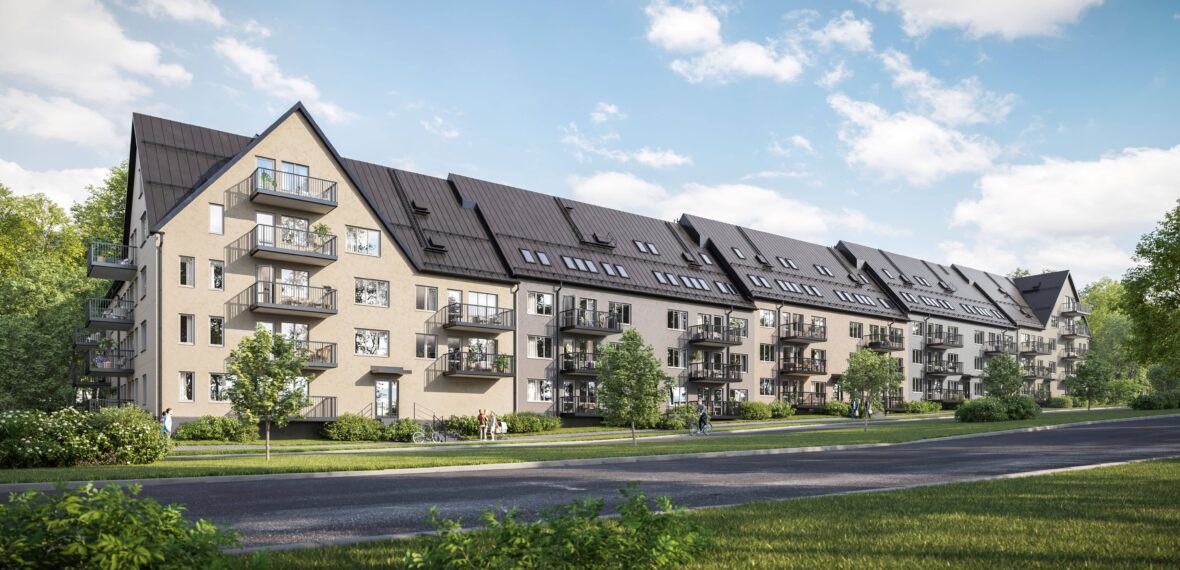 Nrep, Urban Partners' real estate investment business, to deploy investment into core+ income-generating real estate across the Nordics which provides attractive market opportunities and supports the decarbonisation agenda
Urban Partners, the platform of vision-aligned investment verticals shaped around urban problem solving, has raised a further €263 million for 'Nrep Income+' taking total equity raised to date to €1.85 billion. Nrep Income+ is an open-ended fund which has a long-term investment strategy mainly focused on modern logistics facilities, residential for rent, and care homes in the Nordics.
As the largest ever Nordic core-plus fund, Nrep Income+ responds to a clearly identified and significant opportunity across a region that, despite the rapidly changing global environment, is continuously benefiting from macro-economic trends such as increasing population growth, urbanisation, GDP growth and strong public finances. As a result, the fund provides investors with access to a high quality and diversified portfolio of real estate assets which deliver a robust income profile.
Nrep, the real estate investment business of Urban Partners, has a proven track record in sourcing opportunities through its local networks and leveraging its expertise within sustainability whilst taking a customer-centric approach to create added value.
Rune Kock, CEO, Nrep, said: "Nrep Income+ is well-positioned to capture opportunities arising from positive macro-economic trends in the Nordics, particularly as we see markets stabilising following the turmoil of the last few years. Our qualified €380 million pipeline confirms our strategies are supported by strong demand and market fundamentals and, combined with our focus on transforming high emitting buildings while leveraging the team's expertise in understanding tenants' needs, we see great potential for both decarbonisation and making a real difference to people's lives."
Since the fund's inception in 2020, Nrep has committed to close to 100 assets across 36 transactions, with the perpetual nature of the fund allowing these investments to be very long term in nature. Highlights include the portfolio acquisition of 13 elderly care homes for c. €200 million in Sweden and the off-market acquisition of the Nordic Swan Ecolabel certified residential project in Stockholm which has had its operational emissions significantly decreased via a solar and geothermal hybrid solution. With renewable energy essential to Nrep's decarbonisation efforts, the fund's rooftop solar panels are already producing 9,000 MWh annually, with further installations planned. A last-mile logistics investment located outside Oslo exemplifies Nrep's decarbonization efforts, as the project is being transformed to reach net zero operational greenhouse gas emissions.
Claus Mathisen, CEO, Urban Partners, said: "The successful third closing of Nrep Income+ is testament to investor trust in our market-leading approach to generating value and driving derisked income through our operating platforms and portfolio management. The fund's growth is being supported by an increasing number of investors who share our perspective on the attractive backdrop for investments in structurally supported, inflation-protected and non-cyclic segments. This, along with the fund's long-term outlook and low financing levels enables us to capitalise on attractive opportunities in the market.
"Investing in income-generating assets to tackle pressing challenges in sectors with rising demand is closely aligned with Urban Partners' value-based investment philosophy to solve challenges across the urban eco-system."
Towards year-end, the Urban Partners is looking to open up for further fundraise to Nrep Income+ after seeing continuous interest from investors to capture the current market opportunity. The €263 million closing was supported by global institutional investors comprising pension funds and insurance companies, a number of whom are advised by CBRE Investment Management's Indirect Private Real Estate Team. Demand from investors attracted to today's market prices is evident, with the recent closing of NSF V raising €3.65 billion – making it the largest ever European value-add real estate fund to date.